Child Development Profiles
---
Becoming mature is a continuous process. The advance towards maturity is most rapid in the early years of life.
In only seven years, this child is developing from an unco-ordinated, helpless baby to a young person who can learn to balance and manoeuvre a bicycle.
Observing the development of children can be fascinating.
Each child is a unique individual, learning the complex skills needed for life in a special way. The sequence of development is the same for all children, but children develop at individual rates. Some babies learn to talk more quickly, while others become expert walkers at an early age. There are recognised milestones in child development and a wide age range when children achieve them. Learning to read and write, making friends, jumping and dancing, using a knife and fork. It all depends on having the opportunities to practice and learn new skills as well as having the encouragement and motivation to succeed. Inherited abilities, health, family, society and culture affect a child's development.
Development Milestone
Expected Age Range
First Smile
4 - 6 weeks
First Tooth
6 - 12 months
First Steps
9 - 18 months
First Words
9 - 15 months
Child development is not a competition! Yet, each child's achievements should be recognised and celebrated. This part of the website has a brief outline of the expected stage of development for children at different ages.
Please remember children are unique and their development advances surely but at the child's own speed. Being aware of each small step can help adults in planning experiences to help the child to progress to the next stage.


Please come and see each separate page for profiles of child development.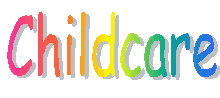 go home