OBSERVING CHILD DEVELOPMENT
---
| | |
| --- | --- |
| | The photographs show child development from a dependent baby, to an impetuous curious toddler, to a sociable pre-school child, to an independent agile person who is confident to explore their environment alone. |
Observing the development of children can be fascinating. Each child is a unique individual. Children develop as they grow and learn new complex skills. The sequence of development is the same for all children. An individual's ability progresses at different rates depending on inherited characteristics and the nurturing that child receives. Growth and development will progress well when a child's basic needs for food, warmth, sleep, exercise, encouragement and love are met by reliable adult carers.
Development is holistic including physical, intellectual, emotional and social aspects. These areas of development are integrated into a whole special individual.
Observing a child's unique development is a rewarding skill to learn. As with all new skills observation requires practice. Please come and see each separate page for more information on interesting things to observe in a child's development.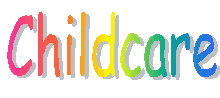 go home