OBSERVING PHYSICAL DEVELOPMENT
---
Physical development is to do with movement: gross, or large, movement of limbs and fine manipulative movement of fingers. Physical development depends on growth of the body and nervous system so that messages from the brain can be carried to the muscles to stimulate them to move. Diet is important with protein for growth, calcium and vitamin D for strong bones. Outdoor play provides fresh air for oxygen, sunlight for well being and vitamin D and space to run freely. Physical development stimulates children's curiosity and enables them to explore their environment. Adults need to provide a safe environment and safe objects to explore.
| | |
| --- | --- |
| | Gross motor skills involve whole body movement. Learning to run and jump requires strength, suppleness, stamina and lots of practice. |

DEVELOPMENT OF GROSS MOTOR SKILLS
Walking, running and climbing. Hopping, skipping and jumping. Sliding, dancing, and swimming.
Bending, stretching and carrying large objects. Pushing and pulling toys.
Ball skills - rolling, kicking, throwing and catching.
Awareness of body in space. Exploring movement in space. Experiencing speed.
Balance and co-ordination. Control of body.
Manoeuvring equipment - tricycles, bikes, cars, carts and prams.
| | |
| --- | --- |
| | Fine manipulative skill is a precise use of the hands in co-ordination with the eyes. |

DEVELOPMENT OF FINE MANIPULATIVE SKILLS
Dexterity using equipment - gripping, holding, drawing, colouring, painting, tracing, writing, cutting, gluing, threading, sewing, building.
Exploring sand, water and dough - touching, poking, feeling, squeezing, pouring, filling, emptying.
Using tools in woodwork and construction - hammering, tapping, sawing.
Playing musical instruments.
Social skill using a spoon, fork and knife. Dressing and undressing - using zips, buttons and laces.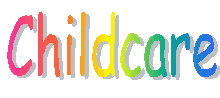 go home